CHILD ABUSE CHARGES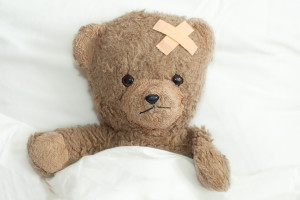 Being charged with Child Abuse can carry serious prison time. These types of charges can be very difficult to fight due to the stigma that attaches to someone charged with abusing a child. Even if you are not guilty, just being charged with this crime can have a huge impact on your life. I will fight your case vigorously from day one.
I will make sure your rights are protected from overzealous prosecutors and law enforcement. Let my experience guide you and inform you of the best way to proceed. I will fight to make sure that you are treated fairly in court and given a chance to tell your side of the story.
With the possibility of prison time and/or losing your rights to your child, you need an experienced lawyer to stand by your side and fight for you.
What is Child Abuse?
Child Abuse is "the willful or malicious harm or threatened harm or failure to protect from harm or threatened harm to the health, safety, or welfare of a child under eighteen (18) years of age by another, or the act of willfully or maliciously injuring, torturing or maiming a child under eighteen (18) years of age by another." Under Oklahoma law, the definition of child abuse is very broad.
Simply put, if you hurt a child that you're responsible for then you can be charged with Child Abuse. The child does not necessarily have to have a physical injury for you to be charged.
Potential Punishments for Child Abuse Charges
Child Abuse is a felony in Oklahoma. The punishment for Child Abuse is up to LIFE in prison or up to 1 year in the county jail and/or a fine of $500 to $5,000.
If you are convicted of Child Abuse you can also lose your parental rights to your child(ren).
If you have prior felony convictions then your range of punishment can increase significantly from what is listed above. Call today to schedule a free consultation and I can better explain the range of punishment your may be facing and any defenses you may have.
Possible Defenses to Child Abuse Charges
There are many different defenses to child abuse. Sometimes child abuse allegations are made at the same time that a heated divorce or child custody is taking place. This can call into question the motivation of the accuser. Did the child have injuries consistent with the allegations? Was it an accident? Did the child get hurt on their own? Sometimes the police assume that just because a child has an injury that the parent must have done it. This is not always the case and I will work hard to find the weaknesses in the prosecutor's case.
If you have been charged with Child Abuse call now to schedule a free consultation. I will work hard to find all or your possible defenses to try and get your charges reduced or even dismissed. If a trial is your best option I will passionately argue your case to the jury. If pleading guilty is your best option I will negotiate the best plea deal with the prosecutor.