MANSLAUGHTER CHARGES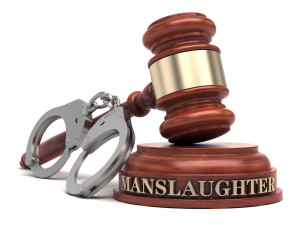 Being charged with Manslaughter can result in going to prison for Life. If you or a loved one is charged with Manslaughter you need to seek the help of an attorney as quickly as possible.
I will make sure your rights are protected from overzealous prosecutors and law enforcement. Let my experience guide you and inform you of the best way to proceed. I will fight to make sure that you are treated fairly in court and given a chance to tell your side of the story.
With the possibility of life in prison, you need an experienced lawyer to stand by your side and fight for you.  To find out more about what I can do for your case, call (918) 608-8831 today and schedule your free consultation.
Degrees of Manslaughter & Potential Punishments
There are two different degrees of Manslaughter – first degree and second degree. Whether someone is charged with first degree or second degree Manslaughter depends on the circumstances surrounding what happened.
First Degree Manslaughter is a felony in Oklahoma. The punishment for First Degree Manslaughter is 4 years to Life in prison. Any death that occurs while a person is committing a misdemeanor offense can be charged with First Degree Manslaughter. This is typically seen when someone is driving under the influence and someone is killed in the process.
Second Degree Manslaughter is a felony in Oklahoma. The punishment for Second Degree Manslaughter is 2 to 4 years in prison or up to 1 year in the county jail.
If you have prior felony convictions then your range of punishment can increase significantly from what is listed above. Call today to schedule a free consultation and I can better explain the range of punishment you may be facing and any defenses you may have.
Possible Defenses to Manslaughter
There are many different defenses to the charge of Manslaughter. Since Manslaughter covers many different fact scenarios the defenses that are available vary greatly depending on the facts and circumstances.
If you have been charged with Manslaughter call now to schedule a free consultation. I will work hard to find all or your possible defenses to try and get your charges reduced or even dismissed. If a trial is your best option I will passionately argue your case to the jury. If pleading guilty is your best option I will negotiate the best plea deal with the prosecutor.